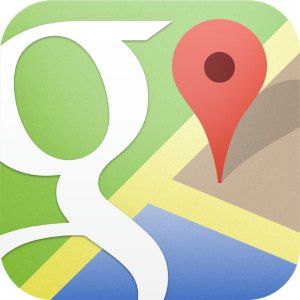 This Post had been done by Hari Charan who also Works on GeekGrave
Google recently released an update for its maps for iOS,This update is all about adding some new features from the web and also from the Android OS.
This update to version 1.1 was made available to the users in the App Store on Tuesday.Now users can search for addresses through their Google contacts if they are signed in,Not only this much now the users can search for places by the keywords like- "Restaurants","bars",etc.And now because of the new update even Non – US residents can also choose  the distance to be estimated by the app.
It has many new features like, if you have address as "Hari" under your Google contacts,You can just type Hari to get his address on the map.
Note- The features are not available to all countries.
Full change log for Google Maps version 1.1:

– Search your Google Contacts; sign in to have your saved addresses show up when you search for friends and family by name.

– Quickly search for local places by selecting popular categories such as restaurants, bars, cafes, gas stations, etc.
– Choose between Kilometers or Miles for your preferred distance units.
– Note that some features may not be available in all countries.